SSG Marketing Ltd
SSG Marketing Ltd are a large distributor of leisurewear and workwear clothing with high quality embroidered and screen printed personalised logo's. There are over 2000 products in stock (which can be viewed by clicking on the view catalogue link on this page)
SSG currently supply corporate clothing to many Council Authorities, Police departments, Pony Clubs, Horse Racing yards, Scout groups, large and small businesses and even individuals.
There are no minimum orders and no delivery charges (Order's over £50)
We pride ourselves on our fast and efficient service, most jobs from order to completion take 7 working days.
Have a look at our clothing range and should you require any information, then please do not hesitate to contact our sales team who have full knowledge of all products listed.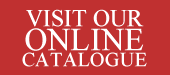 SSG Marketing Ltd
P.O Box 694
Worcester
WR1 1WH


sales@ssgmarketing.co.uk

Call: 0800 027 8286